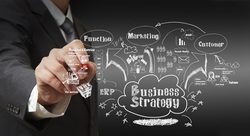 "A strong strategic partner in our Government Program told me that we were delivering a public service with what we do in this solution. That makes me feel so good! That is exactly what we want to hear!"
~Kenny D., WPG Executive
---
The WPG Government and Education Program was initiated with our

S.P.A.N.S.

(Strategic Payment Alliance for National Security) initiative.


Our primary purpose and goal is to provide security and cost savings to qualifying government and education merchants.

Through the Visa Government and Education Service Fee program, also accepted by Mastercard, Discover and American Express, qualifying merchants in these sectors (click to see if your business fits the required criteria to apply) can assess a service fee to any person choosing to pay using electronic forms of payment, an alternative to cash payments.

This Government and Education Program is fully managed by WPG and takes the worry and cost of accepting electronic payments (credit cards, debit cards, eChecks) completely out of your hands so that we can take care of that for you. You only receive your accounts receivables. No Fees or ePayment Management necessary on your part!

If a merchant is already participating in the Government & Education Service Fee Program, we can easily convert you to the WPG program without a wait. If you are not currently participating, it can take up to 45 days to be approved. Contact us today!!!

---
WPG Solutions


City Sponsored Activities
State licenses for Hunting & Fishing


Personal, Property, and Business Taxes
Registrations
City Utilities Payments
Purchase City, County, State Records

Building permits, Business Licenses
Business Licenses & Fees
Tickets for moving violations & Court Fines

Tuition, Room & Board, Related Fees

208 N. 29th Street, Ste. 227
Billings, MT 59101
P: 877-662-5729
E: info@wpgusa.com